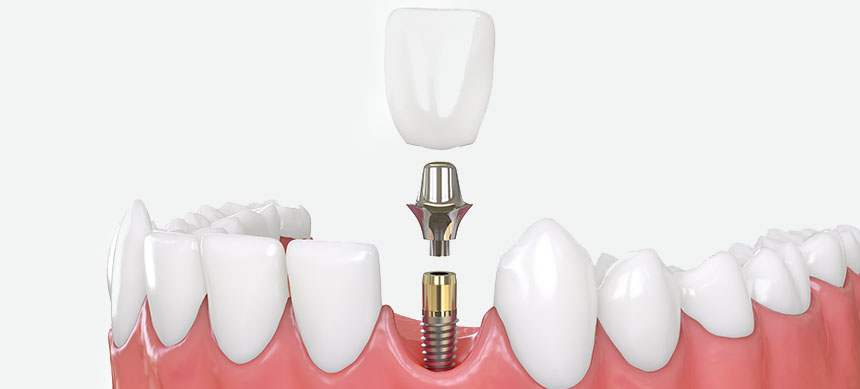 Dental Implants
A person's teeth are designed to last for a lifetime. However, there are instances wherein the teeth get damaged over time due to lifestyle or health problems. It is important to have the missing teeth replaced to protect other teeth and your overall health. Losing a tooth hampers your ability to chew. Also, teeth that are not replaced can affect the others and the surrounding gums.
Additionally, losing a tooth or teeth can affect a person's appearance, leading to a loss of self-esteem. To replace a missing tooth, you can have a dental implant as one of your options. Dental implants have been used to replace a person's missing teeth for five decades now. It is considered one of the most effective treatments by dental experts.
What is a Dental Implant?
A dental implant is used to substitute the root of a missing tooth. Since it is meant to replace the root of the tooth, you can expect it to be secured in the jawbone. It is not also visible once surgically installed. Most of the time, a dental implant is made of titanium since it is strong and lightweight. Titanium is also biocompatible, which means that it can be surgically placed into a human body without any complication.
Dental implants have three primary parts. First is the implant. It refers to the screw that functions as the root of your new tooth. This part is the one that is permanently attached to a patient's jaw. The abutment refers to the permanent connector that holds and supports the teeth. This part can only be removed by your dentist. The crown, or sometimes referred to as prosthetic tooth, is the artificial tooth that is being implanted into the jaw. Most of the time, it is made of porcelain or zirconium material for aesthetic purposes and durability. Porcelain crowns are widely used since they look like real teeth.
Who can Undergo Dental Implant Surgery? Dental implants can be implanted to anyone regardless of age given that they have one or more missing teeth due to age, disease or injury. Making use of dental implants is suitable for people who can no longer wear dentures. You can get in touch with your dentist to understand how to get a dental implant and to evaluate if you are a candidate.
It is crucial that the patient has enough bone to support the dental implant. If you don't have sufficient bone to support a dental implant procedure, you can follow several safe and effective methods to correct bone deficiency. You can ask your dentist more about this and what bone material is needed.
The duration of the treatment varies depending on the patients' needs. Your dentist will need to evaluate your situation to tailor the treatment for you. The dentist will then give you an approximate timetable on how long the procedure will take.